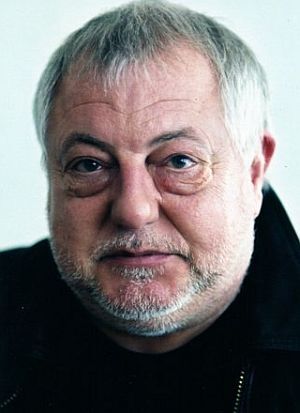 Vincent Grass (b. 1949) is a Belgian character actor who dubbed Gobo Fraggle in the French co-production of Fraggle Rock, as well as Gunge and Convincing John. Fluent in French, English, and Dutch, Grass has had an active international career, on and off camera. In 2008, Grass received his highest profile English-speaking role to date, co-starring as Doctor Cornelius in Disney's The Chronicles of Narnia: Prince Caspian.
Grass studied at the London Academy of Music and Dramatic Art and has performed extensively on stage in Paris. In English-language films, Grass has played supporting roles in Mama Dracula, Code Name: Emerald (with Patrick Stewart and Graham Crowden), To Kill a Priest (with Pete Postlethwaite), and The Hour of the Pig (with Ian Holm and Elizabeth Spriggs). On international television, he played French adversaries in the period adventures Sharpe's Enemy (as General Chaumier, matching wits with Sharpe) and Hornblower: The Even Chance (as the disgruntled Captain Forget) and portrayed King Charles IV of Spain in the 2002 miniseries Napoléon.
Grass' other TV credits in England and Canada include episodes of Smiley's People, The Hitchhiker, and The New Statesmen. In French cinema, Grass has appeared in L'Empire des loups (Empire of the Wolves), Ma Vie en rose (My Life in Pink) and the Oscar-nominated short film La Carte postale. French TV credits include the Maigret series, Commissaire Moulin, and David Nolande.
As a voice actor, Grass has been the French voice of Hugo Weaving in The Matrix series, John-Rhys Davies (as both Gimli and Treebeard) in The Lord of the Rings films, Stephen Fry on In the Red and Bones, Geraint Wyn Davies on 24, Dennis Christopher on Angel, Philip Baker Hall in Mr. Popper's Penguins, and Gene Wilder on Will & Grace. Animation roles include Jumba Jookiba in Lilo & Stitch, Hotep in The Prince of Egypt, Colonel Hathi in Jungle Book 2, Abracourcix in the French animated film Asterix and the Vikings, and Red Skull on Super Hero Squad.
External links
Community content is available under
CC-BY-SA
unless otherwise noted.