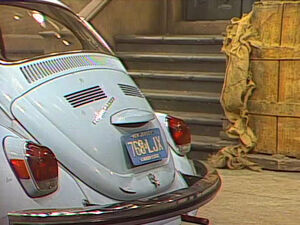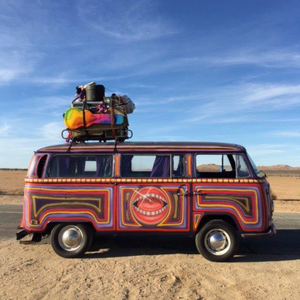 Volkswagen, or the Volkswagen Group, Volkswagen Aktiengesellschaft, or VW, is an automobile manufacturer based in Germany. Meaning "people's car" in German, the company contains the brands Audi, Bentley, and Lamborghini.
References
In The Muppets on Puppets, a Volkswagen is used as a punchline. A Whatnot poet recites "Thirty Days Hath September". He ends it with: "All the rest have thirty-one... except for my grandmother who drives a Volkswagen." He ends up not understanding his own poem.
In The Muppet Movie, Mad Man Mooney tries to sell the Muppets a Volkswagen (calling it a "German street machine"). In The Muppets, a Beetle is seen at the same car dealership in nearly the same spot, over 30 years later.
Gallery
See also
Community content is available under
CC-BY-SA
unless otherwise noted.