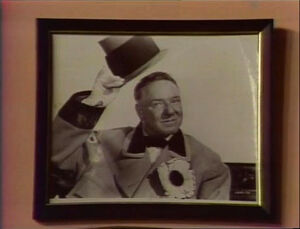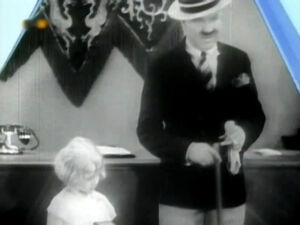 William Claude Dukenfield, better known as W. C. Fields (1880-1946) was a famous actor and comedian in radio and film. His comic persona was that of a misanthrope who spoke in a unique drawl, was fond of alcohol, and had no regard for dogs or children. Films he starred in include It's a Gift, My Little Chickadee and Never Give a Sucker an Even Break.
References
In a Sesame Street Game Show sketch, "Dialing for Prizes Movie", a photograph of W.C. Fields appears as the first of many celebrity pictures decorating the set of host Guy Smiley.
External links
Community content is available under
CC-BY-SA
unless otherwise noted.