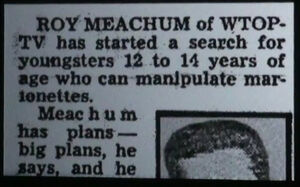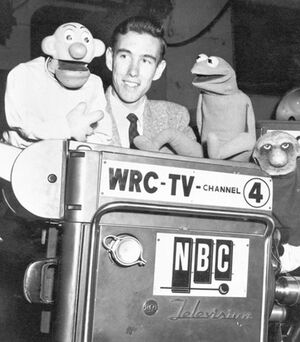 WRC-TV is the local NBC owned-and-operated station in Washington, D.C.
Jim Henson got his first real start at WRC-TV, which broadcast Sam and Friends twice daily from 1955-1961.
Henson and the Muppets also made guest appearances in 1955 on the WRC shows Afternoon with Inga and Footlight Theatre.
Willard Scott also got his start at WRC, as the host of Afternoon (later Afternoon with Inga). In Scott's autobiography, The Joy of Living, he recalled working with Sam and Kermit in commercials for Schindlers peanut butter.
Katie Couric also began her career at WRC; she went on to interview the Muppets a number of times as the co-host of The Today Show.
The station is currently branded as NBC 4.
External links