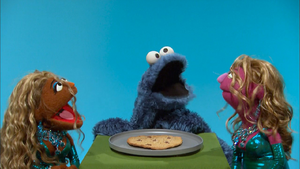 Walter Mischel (b. 1930) is an American psychologist and Niven Professor of Humane Letters in Psychology at Columbia University.
Mischel is best known for hosting a series of experiments concerning "delayed gratification" during the 1960s and 1970s at Stanford University. The marshmallow experiments gave preschoolers (and slightly older children) one marshmallow and promised them a second one if they could stave-off eating it until an adult arrived. According to some results, some kids reportedly sang Sesame Street songs to themselves while they waited.[1] His latest book, The Marshmallow Test: Mastering Self-Control, was released by Little, Brown and Company in 2014.
To prepare for Sesame Street's 44th season goals of executive functioning skills and self-regulation, Mischel was brought into the Sesame Workshop offices to help the researchers with the new topics.[2]
References
Sources