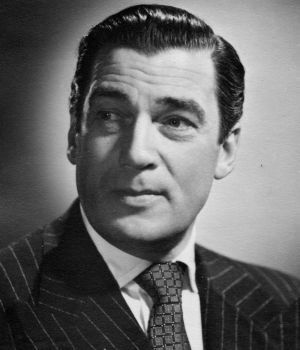 Walter Pidgeon (1897-1984) was an actor who was a Hollywood leading man and MGM contract player from the thirties through the fifties, including classic films such as Mrs. Miniver and How Green Was My Valley. Later films included Forbidden Planet and Funny Girl (as Florenz Ziegfeld opposite Barbra Streisand) and he remained active (including TV guest roles) through the seventies.
Because of his last name, Pidgeon has been the subject of bird related jokes by the Muppets and others.
References
In The Muppets Go Hollywood, an autograph collecting Sam the Eagle asks if Walter Pidgeon is there, since he's his favorite. This reflects both Sam's species and his old-fashioned tastes.