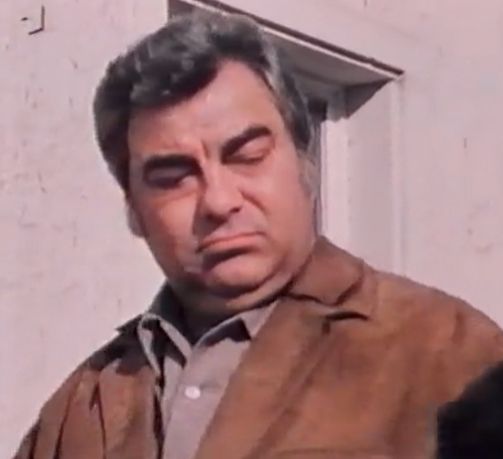 Walter Reichelt (d. 2002) was a German voice actor who dubbed Waldorf in Die Muppet Show and in all other productions through the German dub of Muppets Tonight. He also dubbed Daddy Dodo in Bibos abenteuerliche Flucht (Follow That Bird).
In cartoons, Reichelt was the voice of Yosemite Sam, the Commissioner in the Inspector segments of The Pink Panther Show, Halvar on Vicky the Viking, Grandpa Simpson on The Simpsons, Colonel K. on Danger Mouse, and Sir Tuxford on Disney's Adventures of the Gummi Bears, while feature animation credits included Valhalla (as the father), Heavy Metal (Rudnick and senator), and Asterix in Britain (Seebigbos).
Reichelt's live action dub credits include Walter Gotell as General Gogol in two James Bond films, Orson Welles in Napoleon, Edward Asner in Hard Rain, Brian Doyle-Murray in Groundhog Day, Leo McKern as Number 2 on The Prisoner, and Ned Beatty on Roseanne.
Muppet dub credits
as Waldorf unless otherwise noted