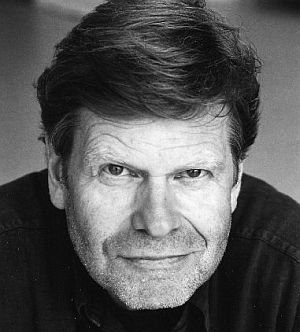 Walter von Hauf (b. 1949) is a German voice actor who took over as the voice of Fozzie Bear after the death of Bruno W. Pantel and played the role throughout the nineties. More recently, for the German dub of The Muppets, von Hauff voiced Sam the Eagle (replacing the late Norbert Gastell).
Von Hauff is the German voice of Michael Moore in his various documentaries. His animation roles include several Pixar characters, such as Buzz Lightyear, the Yeti in Monsters Inc., the fish school in Finding Nemo, and Francesco Bernoulli in Cars 2. For Disney, he voiced Chef Louis in the 1998 redub of The Little Mermaid and Big Daddy LaBouff in The Princess and the Frog. TV cartoon roles include Mr. Mackey and others on South Park, Tom Tucker on Family Guy, guest characters on The Simpsons, Cantfayl on the animated ALF, Leader 1 on Challenge of the GoBots, and Mysterio and other villains on Spider-Man: The Animated Series.
Von Hauff dubbed Hugh Laurie in the Stuart Little movies, Danny Glover in Maverick, Ken Hudson Campbell in Home Alone, Michael Dorn in the Santa Clause sequels, Fred Willard in Waiting for Guffman, and Stephen Root in J. Edgar. For TV, he dubbed Terry Jones on Monty Python's Flying Circus and J. K. Simmons in the Law & Order franchise.
For audio books, von Hauff has voiced Captain Walton in Frankenstein and Sir Henry Baskerville, Inspector Gregson, and others in Sherlock Holmes adventures.
Muppet dub credits
External links