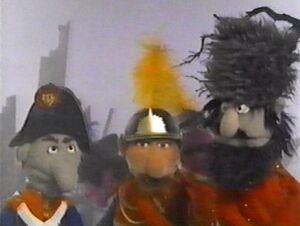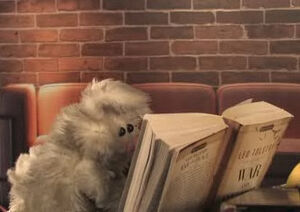 War and Peace is an epic novel by Leo Tolstoy, first published from 1865 to 1869 in Russki Vestnik, which tells the story of Russian society during the Napoleonic Era. It is usually described as one of Tolstoy's two major masterpieces (the other being Anna Karenina) as well as one of the world's greatest novels.
The novel tells the story of a number of aristocratic families (particularly the Bezukhovs, the Bolkonskis, and the Rostovs) and the entanglements of their personal lives with the history of 1805–1813, specifically Napoleon's invasion of Russia. As events proceed, Tolstoy systematically denies his subjects any significant free choice: the onward roll of history determines happiness and tragedy alike.
References
The Muppets began a dramatization of the epic novel in the first episode of The Jim Henson Hour, starting with Part One: War. In this brief but gripping drama, a number of soldiers from various wartime eras hit each other with clubs until they were all exhausted. The piece closed with an announcement that next week would bring Part Two: Peace.
When The Count told a new version of "This Little Piggy" for ten toes, the pig who stayed home did so to read War and Pigs. (First: Episode 3613)
Connections