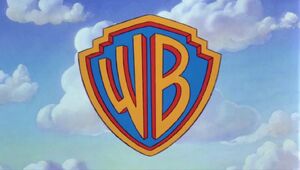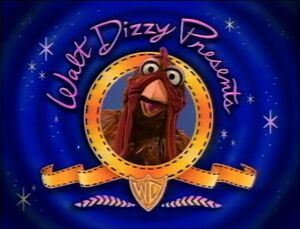 Warner Bros., a movie studio owned by the conglomerate WarnerMedia, released Sesame Street Presents: Follow That Bird and The Witches. It released Where the Wild Things Are, which includes Jim Henson Creature Shop effects.
Jim Henson's daughter Lisa Henson worked for Warner Bros. during the 1980s.[1]
Warner Bros. is perhaps more famous for being the company that owns the Looney Tunes and Merrie Melodies cartoons. The line that closed many of these cartoons, "Th-th-th-that's All, Folks!" was spoofed as "Th-th-that's Awful, Folks!" in The Muppets Go to the Movies.
In 2010, Warner Bros. acquired the rights to distribute Sesame Workshop properties on home video through their Warner Home Video division[2] and to manufacture video games based on the Sesame Street characters through Warner Bros. Interactive Entertainment. During the 1970s and 1980s, Warner Bros. Records released a number of Muppet and Sesame Street titles.
References
A Sesame Street parody intro (for The Lion King) was introduced as a "Walt Dizzy Film," with a small Warner Bros. shield-logo parody below (with the letters "WD" replacing "WB"), and an MGM-like circle with a chicken in the spot of the studio's trademark lion.
Sources
External links