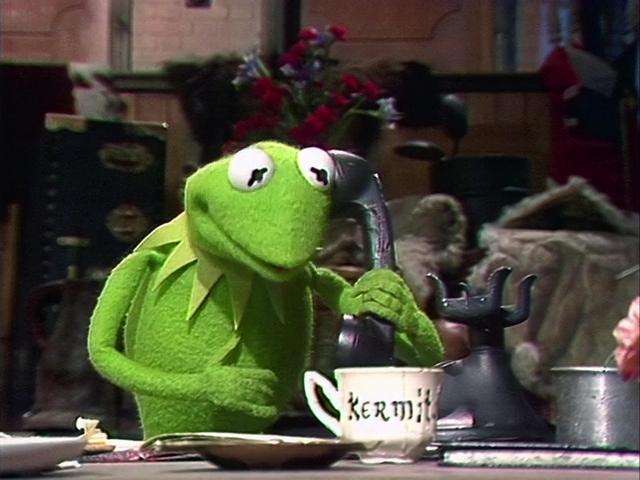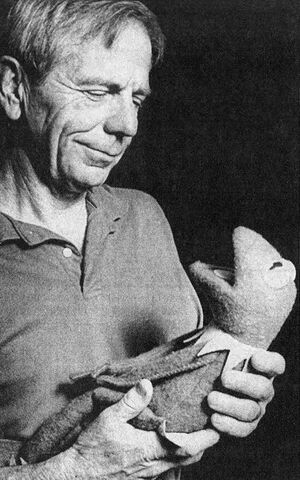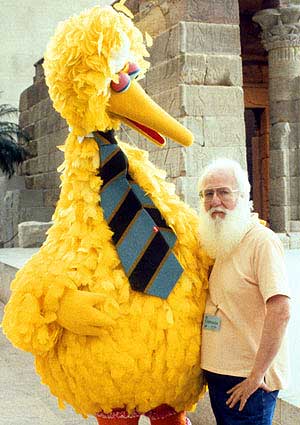 A rumor concerning the origin of Kermit the Frog's name is that Jim Henson named the puppet after a childhood friend named Theodore Kermit Scott.[1][2][3][4][5]
The earliest reference to the claim comes from an article titled "The Muppets in Movieland" by John Culhane in the June 10, 1979 issue of The New York Times Magazine. Culhane interviewed Henson at the company's Townhouse office:
"

[Henson] always had a vivid imagination, taking delight in the names of things and of people —such as his grammar‐school classmate in Leland, Miss., a kid he lost track of called Kermit Scott. (Dr. T. Kermit Scott, Henson will learn if he reads this article, is now a philosophy professor at Purdue University in Lafayette, Ind.)

"
Culhane doesn't provide the context in which Scott's name was used by Henson, but when the story was picked up by local newspapers around the country, Scott himself was called upon to comment. In August of that year, he disclosed to Indianapolis News:
"

Jim never told me he named Kermit after me. But back in June, a reporter from the New York Times called me to doublecheck something Jim had told him, which was that Kermit the Frog was named for me. The reporter [Culhane] said Henson had told him that. I guess after he created the frog, he needed a name, and my name just stuck in his head."[6]

"
He also confirmed to the paper that he and Henson "were real good friends and knew each other well." In contrast, he told the Journal and Courier in Lafayette, Indiana, that he was sure Henson "doesn't remember a lot about me, and I don't remember a heck of a lot about him... The name is unusual and he probably thought it would be a funny name for a frog."[7]
When Henson died in 1990, Scott was interviewed by the Associated Press where he cited the 1979 news article and commented, "I guess I made an impression on him."[8]
Karen Falk addressed this question in an Ask Henson.com entry:
"

While Jim Henson did have a childhood acquaintance named Kermit, it was not an uncommon name at the time, and Jim always said that the Frog was NOT named for this child from his elementary school. I think Jim just liked the sound of the name - it has nice hard sounds and a sort of nasal quality that make it rather funny. By the way, another Kermit worked in the Muppet Workshop and helped to build the original Big Bird! (Again, no relation to the Frog.) I think Jim did, however, ensure that future generations would not continue using the name for their male children!

"
(The "other Kermit" that Falk is referring to is Kermit Love, who began his career building puppets for Henson in 1965, with Delbert the La Choy Dragon.)
Backing up Falk's take on Henson just liking the sound of the name, Henson himself commented on the moniker in a 1975 Associated Press article about the Kermit puppet having been rebuilt several times: "His looks are much more expressive than they used to be. When I first made him, it struck me that he looked like a Kermit. So that's what I named him."[9]
See also
Sources
Community content is available under
CC-BY-SA
unless otherwise noted.