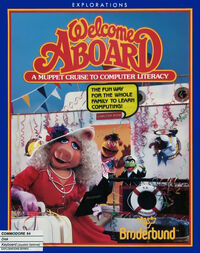 Welcome Aboard: A Muppet Cruise to Computer Literacy is an educational computer game starring The Muppet Show characters. It was produced by Broderbund in 1984 for the Commodore 64 and Apple IIe.
Game screenshots
Box art
Insert
The Muppet Guide to Computerese
External links
Community content is available under
CC-BY-SA
unless otherwise noted.