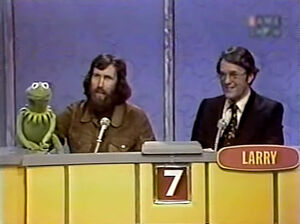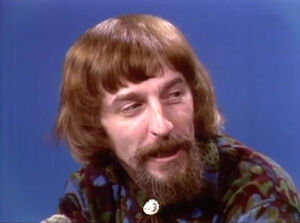 What's My Line? was a game show which ran from 1950-67 on CBS and 1968-75 in daily syndication. A panel of four celebrities asked yes-or-no questions of a contestant in order to guess their occupation. After the second contestant in each program, a "Mystery Guest" was featured in which the panel was blindfolded and the object was to identify the guest. Bennett Cerf, father of Christopher Cerf, was a regular panelist.
The CBS run was hosted by John Charles Daly. The syndicated series began with host Wally Bruner, who was replaced by Larry Blyden in September 1972.
Appearances
References
The series was also spoofed on Sesame Street with a number of different sketches, including "What's My Part?", "What's My Letter?", and "What's My Job?"
Connections
The Muppets and Line operated in similar early-1970s show-biz circles, and hence shared many of the same guest stars. Line panelists and guests included the following people who also have connections to the Muppets: