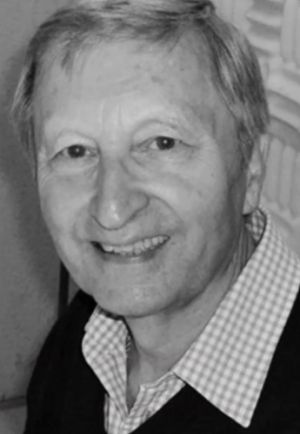 Wilfried Herbst (b. 1935) is a German voice actor who dubbed the Worm in Die Reise ins Labyrinth (Labyrinth). He also dubbed minor parts on Die Dinos (Dinosaurs), usually Dinosaur TV personalities. In Creature Shop-effects movies, he dubbed Michelan Sisti's cameo in Teenage Mutant Ninja Turtles II: The Secret of the Ooze and Mr. Mouse in Alice in Wonderland.
Herbst dubbed Charles Hawtrey in the Carry On movies, alternating with Horst Gentzen. He also dubbed Michael Jeter in The Boys Next Door and Patch Adams, Rowan Atkinson in Four Weddings and a Funeral, Anthony Daniels in Prime Suspect 4, Geoffrey Bayldon in Otley, Robert Stephens in Searching for Bobby Fischer, Dan Castellaneta in Forget Paris, Max Grodenchik on Star Trek: Deep Space 9, and Harry the hare in Meet the Feebles.
With his high-pitched voice, Herbst dubbed Mickey Mouse in the 70s and 80s dubs of the Disney shorts and in Who Framed Roger Rabbit?. For Disney animated features, he was the stork in Dumbo, Sgt. Tibs in 101 Dalmatians, a monkey in The Jungle Book, Ling in Mulan, Wiggins in Pocahontas, and a pigeon in Bolt. Other cartoon roles include Slimer in two different Ghostbusters series, Principal Prickly on Recess, Jolly Jumper in the first two Lucky Luke movies, and Roy Rooster on Garfield and Friends. On German radio, he voiced an assortment of characters on Flywheel, Shyster, and Flywheel based on the lost Marx Brothers radio comedy.
External links