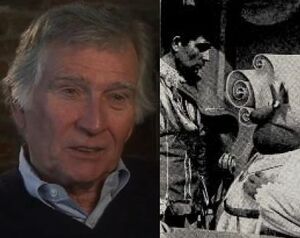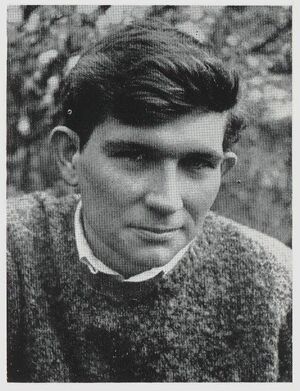 Will Mackenzie (b. 1938) is an actor (notably recurring on The Bob Newhart Show as Larry Bondurant) who later became a prolific TV director. His early interests included puppetry before switching to acting. He began his career as a New York stage actor, however, and while he was appearing on Broadway in Hello, Dolly! (as Cornelius Hackl), he was cast as Prince Charming in Jim Henson's 1965 pilot Cinderella. He discussed the experience in 2008:
"

I did a TV show with Jim Henson before Sesame Street, before the Muppets. And I think that was one of the first [TV roles]... It was called Cinderella. Jill O'Hara, who then got the lead in Promises, Promises, played Cinderella. Mary Louise Wilson was in that, and I played Prince Charming. And there were four humans and the rest were these Muppets that nobody'd really ever heard of... They were these creatures, and it just was fascinating, 'cause I had done marionettes, basically, but here's Muppets, a combination of marionette and puppet, with these men, women, riding around on dollys, you know, with their hands up in these things looking at TV monitors and operating this. And you as an actor talked to the Muppet. You just felt they were alive, I mean you'd totally forget that there was a human being under there. And they'd take a break and you'd see this Muppet just hanging there and you'd go 'Oh God, the poor thing, he's just...' But it's a Muppet!.... Frank Oz and Jimmy Juhl [sic] and all of these people, they were so friendly, and Jim Henson was definitely a visionary."[1]

"
Mackenzie's Broadway credits included the original cast of the musical Half a Sixpence and a 1972 version of Much Ado About Nothing, while other early TV roles included parts on Stage 67 (in the Burt Bacharach TV musical On the Flipside), The Mod Squad, and That Girl, as well as voice-overs for Bugles corn chips and other commercials. By the 1970s, he'd made appearances on several of the Mary Tyler Moore and Norman Lear-produced sitcoms, including Rhoda, Maude and All in the Family (in both as a clergyman), while landing his most visible role on The Bob Newhart Show as Larry Bondurant, husband of receptionist Carol, appearing sporadically from 1975 through 1977.
He began directing on the series and others, including Newhart, WKRP in Cincinnati, Archie Bunker's Place, and Remington Steele. He was one of the main directors on Family Ties and Moonlighting (garnering Emmy nominations for his work on both series), and remained active directing episodes of Dharma & Greg, Soul Man, Everybody Loves Raymond, and Scrubs (including "My Musical," guest starring Stephanie D'Abruzzo and netting another Emmy nomination).
Sources
↑ Archive of American Television interview (YouTube), 2008. Henson portion at 19:59.
External links
Community content is available under
CC-BY-SA
unless otherwise noted.