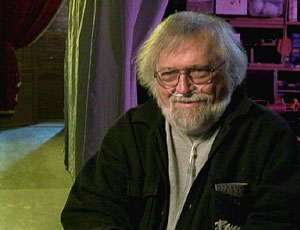 William Beeton (March 24, 1935 - October 23, 2009), also credited as Bill Beeton, served as art director for many of the Muppet projects filmed in Canada, beginning with The Frog Prince. For The Muppet Musicians of Bremen, he created the Louisiana swamp and bayou shack. Beeton created the more realistic environments for Emmet Otter's Jug-Band Christmas, notably the river, using a water tank which spanned the full width of the studio.
For Fraggle Rock, Beeton was the original set designer, working from development sketches by Michael K. Frith, for such regions as Doc's Workshop and the Gorg's Garden, which would be used for the entire run of the series. Beeton established a basic universe which subsequent art directors, such as Robert Hackborn and Russell Chick, would expand and build upon.
Community content is available under
CC-BY-SA
unless otherwise noted.