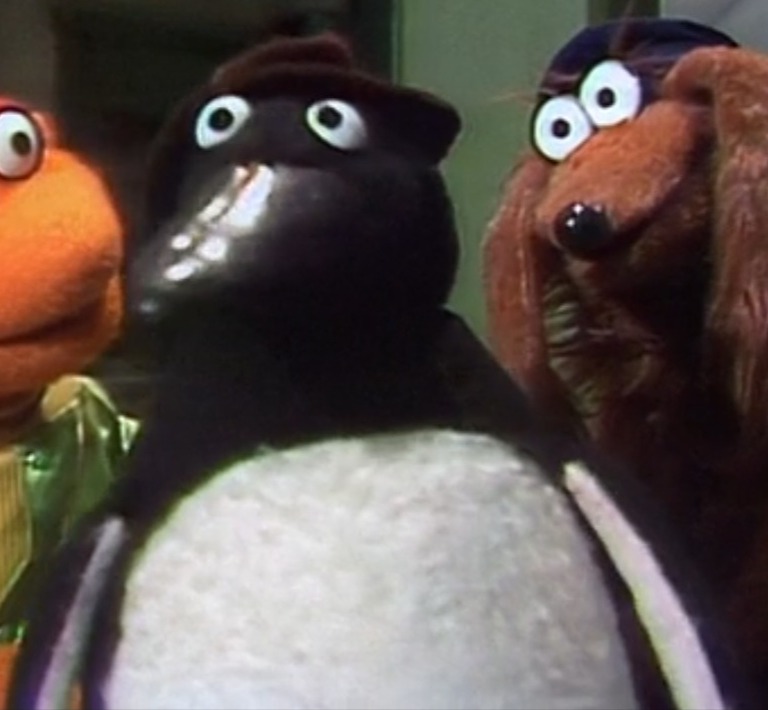 Winky Pinkerton is a penguin who performs bird impressions in The Muppet Show, episode 308. He walks past Scooter and Baskerville, saying, "Cluck. Tweet tweet. Cock a doodle doo." This was Steve Whitmire's first speaking role (although, Whitmire remembers differently).
The puppet used for Winky was the very first Muppet penguin. He made his debut in episode 304 and appeared throughout the third season, until a bigger group of penguins appeared in episodes 320 and 321. The difference between Winky and the other penguins is his head and neck, which move more flexibly.
According to one of his Muppet Show introductions, Winky was built by Brian Henson.