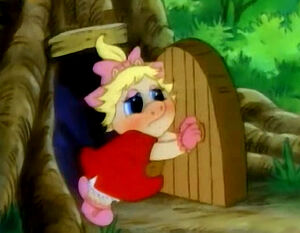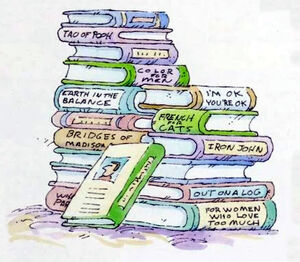 Winnie the Pooh was first created by A. A. Milne in 1926 but rose to international recognition with the release of the Disney animated featurettes of the 1960s. The animated Disney versions of Pooh Bear and Tigger appeared with Baby Kermit, Baby Piggy, and Baby Gonzo in the 1990 animated television special Cartoon All-Stars to the Rescue. Jim Cummings provided the voices of both Pooh Bear and Tigger.
In 2001, Bear in the Big Blue House creator Mitchell Kriegman helmed a new Winnie the Pooh series involving Bunraku-style puppetry combined with digital backgrounds. The new series, titled The Book of Pooh and produced outside of Jim Henson Productions, used most of the same voices as the animated version but with many Muppet alumni puppeteering the characters, and other crew hold-overs. Both Bear in the Big Blue House and Book of Pooh were shown in the Playhouse Disney block of programming on Disney Channel. Characters from both shows also shared the stage in Playhouse Disney: Live on Stage at Disney's Hollywood Studios and Disney California Adventure.
References
The Tao of Pooh (1982) is a philosophical book by Benjamin Hoff, using the Milne characters (and excerpts from the Pooh books) to examine Taoism. Kermit the Frog has the book in his reading pile in an illustration from One Frog Can Make a Difference. One of his chapters is titled The Tao of Kermit.
In Episode 3863 of Sesame Street, Baby Bear talks about his library card and names some of the books he borrows from the library. Among the titles he mentions is Winnie the Pooh.
In the Elmo's World episode "Skin", the All-About-Skin Channel advertises that their line-up includes "Skinny the Pooh!"
Connections