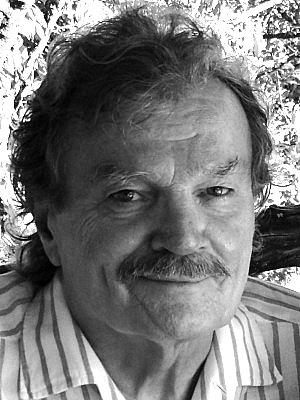 Wolfgang Hess (1937-2016) was a German voice actor whose deep gruff voice was often used for heavies or physically large characters. He dubbed human characters in various Muppet projects, such as Avery Schreiber and Lou Rawls on Die Muppet Show (The Muppet Show), the El Sleezo tough guy in the German dub of The Muppet Movie, and Pete in Die Muppets Erobern Manhattan (The Muppets Take Manhattan). He was also heard at times on Sesamstrasse in cartoon inserts (such as a beer drinking man whose dog becomes a barrel in Folge 1333).
Hess was best known as the German voice of the burly Italian actor Bud Spencer in many Westerns, action films, and comedies. He dubbed John Rhys-Davies as both Gimli and Treebeard in The Lord of the Rings films and took over from Klaus Höhne as the voice of Dumbledore in the Harry Potter movies. He also dubbed Raul Julia in The Addams Family, Lon Chaney, Jr. as The Wolfman, Michael McShane as Friar Tuck in Robin Hood: Prine of Thieves, Jon Polito in The Man Who Wasn't There, and James Earl Jones in What the Deaf Man Heard.
In animation, Hess dubbed Obelix in the Asterix movies, Kong in the German feature Felidae, Mr. Arrow in Disney's Treasure Planet, Bluto in Popeye cartoons, Spike in the Tom and Jerry shorts, various insects on Maya the Bee, and the title character in The Gruffalo (reprised in The Gruffalo's Child). On radio since the late 1950s, he was a regular on the Dickie Dick Dickens series, played Mr. Prosser in the German version of The Hitchhiker's Guide to the Galaxy, and was Shere Khan in a 2007 adaptation of The Jungle Book.
External links
Community content is available under
CC-BY-SA
unless otherwise noted.