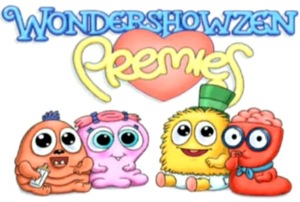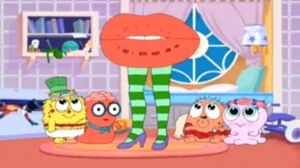 Wonder Showzen is a darkly comic and often X-rated takeoff on Sesame Street that aired on MTV2 from 2005 to 2006.
Like Sesame Street, it mixes puppets with animation and short films, along with child actors.
Muppet Mentions
In Season 2 episode 4 titled, "Justice," the puppet cast are seen as toddlers in animated form in a segment spoofing Muppet Babies called "Wonder Showzen Premies." The nursery even looks exactly the same as the original show. Other characters include a spoof Nanny, who wears the green and white striped stockings as the original one, but when we see how she looks above her legs, it is revealed she is just a big mouth with legs.
Connections