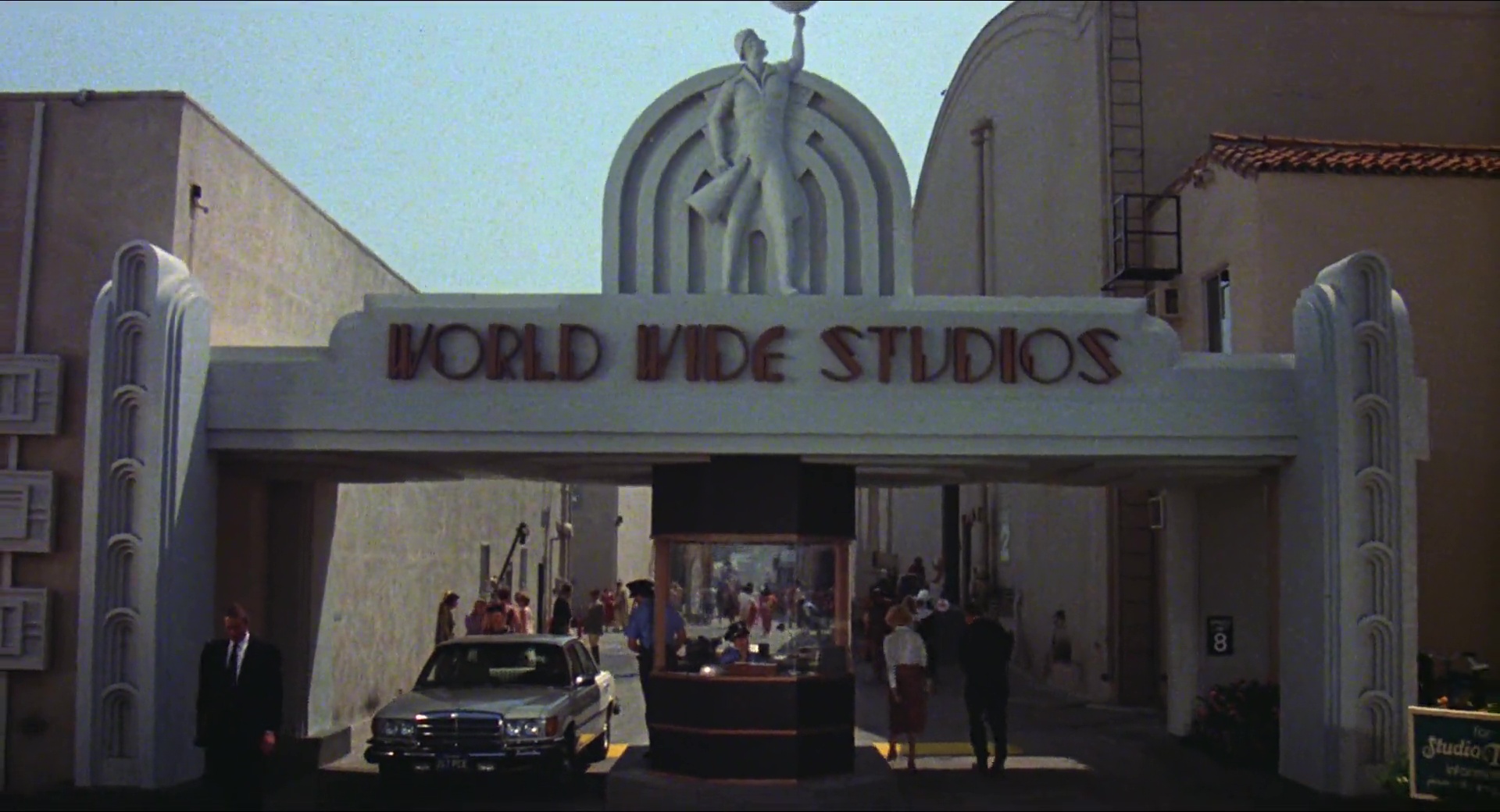 World Wide Studios is a fictitious movie studio located in Hollywood.
According to The Muppet Movie, this is where Kermit the Frog and the Muppets were given their big break from studio executive Lew Lord. The portions of The Muppet Movie shot within the movie (during "The Magic Store" number) are also supposed to have been shot at World Wide Studios. As a final nod to metatheatricality, the premiere of The Muppet Movie that serves as the film's framing sequences was also held at the studios.
Other staff at World Wide Studios include a gate guard and Mr. Lord's secretary, Miss Tracy.