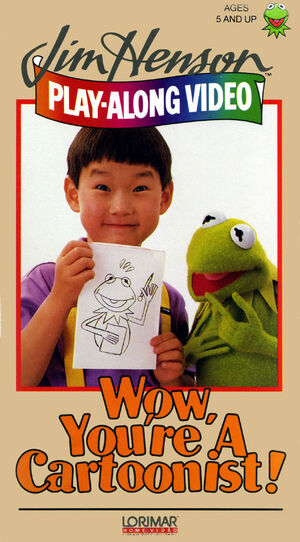 Wow, You're a Cartoonist! is a title in the 1988 Play-Along Video series. Hosted by Muppet siblings Kai-Lee and P.J., the video aimed to teach kids how to draw their own cartoons.
It is perhaps most notable for featuring Caroll Spinney's puppet character Picklepuss in his only appearance in a Muppet production, along with Spinney character Pop.
Highlights include Picklepuss and Pop demonstrating how to draw faces, a Muppet named Artie explaining a drawing game called "What's That Line?", and Kermit drawing animals.
Notes
Credits