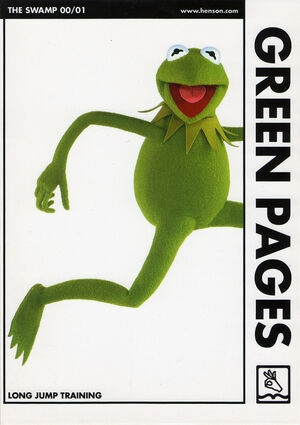 The Yellow Pages is a telephone directory of businesses, printed on yellow paper to distinguish it from the non-commercial listings printed on white paper. The concept began in 1883 in Wyoming when yellow paper was substituted for white when a printer ran out. The first official directory was published in 1886, and it is now used globally.
References
"

Nurse Piggy, "Do you know anything about repairing telephones?"
Dr. Bob, "No but I can look it up in the book."
Nurse Piggy, "The medical book?"
Dr. Bob, "No, the telephone book."
Nurse Janice, "What do you think Dr. Bob?"
Dr. Bob, "It must be jaundice."
Nurse Piggy, "How do you know?"
Dr. Bob, "Well look at all these Yellow Pages."

"
Community content is available under
CC-BY-SA
unless otherwise noted.