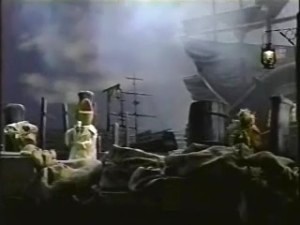 You Are There was a semi-documentary historical drama series which ran on CBS radio from 1947 until 1950, and then on television from 1953 until 1957. The program presented dramatizations of historical events using actual CBS news reporters, announcers, and commentators. Each You Are There episode incorporated breaking news bulletins, "man on the street" interviews, and summaries of events "as they stand" to create the illusion of breaking news. Reporters on the radio version included John Daly, Don Hollenbeck, and other respected newsman, while the TV version featured Walter Cronkite. The series signature, heard as a booming echo, announced the date and place; a typical example, from a Civil War program, states "July 3rd, 1863! Gettysburg! YOU... ARE ...THERE!"
References
Community content is available under
CC-BY-SA
unless otherwise noted.