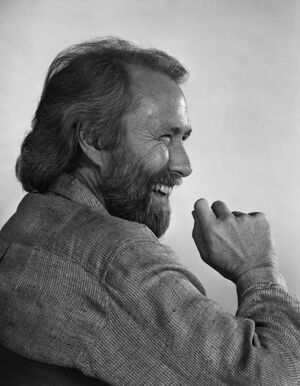 Yousuf Karsh (1908–2002) was an Armenian-Canadian portrait photographer.
Karsh published 15 books of his photographs, which include brief descriptions of the sessions, during which he would ask questions and talk with his subjects to relax them as he composed the portrait. Some famous subjects photographed by Karsh were Muhammad Ali, Joan Baez, Humphrey Bogart, Alexander Calder, Winston Churchill, Walt Disney, Albert Einstein, Dwight D. Eisenhower, Dizzy Gillespie, Ernest Hemingway, Audrey Hepburn, Chuck Jones, Grace Kelly, John F. Kennedy, The Marx Brothers, Pablo Picasso, Andy Warhol, Frank Lloyd Wright, Queen Elizabeth II, and Jim Henson.
In 1959, Karsh appeared as a guest challenger on the TV panel show To Tell the Truth.