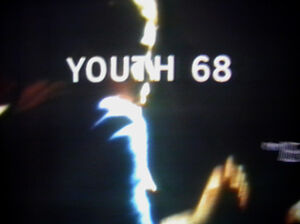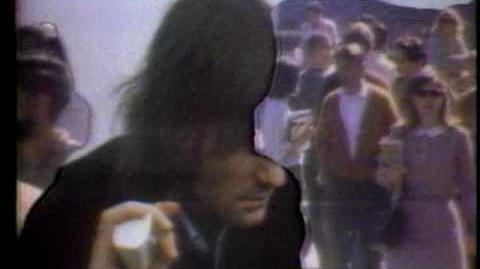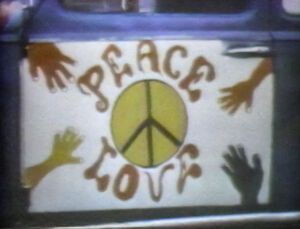 Youth 68 is a one-hour documentary produced by Jim Henson and directed by Jon Stone, covering the various lifestyles of the 1960s. The special, subtitled Everything's changing... Or maybe it isn't, aired over NBC on April 19, 1968, as part of the anthology series Experiment in Television. The following year, another Henson production, The Cube, would air on the series.
Time magazine's listing described the broadcast as "a visual and sound montage juxtaposing outspoken opinions on love, religion, drugs and war with the sights and sounds of popular music and dance." Interview subjects included an assortment of "average" people with different perspectives, including hippies, college students, and disapproving older folks. Prominent interviewees included several musicians from the era, such as members of Jefferson Airplane (including Grace Slick), The Mamas & the Papas (including Cass Elliot), and Vanilla Fudge. For the academic experts, psychologist Edward Sampson and sociologist Robert Somers weighed in. These interviews are strung together between quotes (read aloud by a number of readers), and choreographed dance scenes shot using then-cutting-edge video technology.
The soundtrack included music by The Who and Bob Dylan.
Youth 68 is currently available for viewing at The Museum of Television and Radio. Two presentations on May 6, 2009 at the 92YTribeca theatre were billed as the first public screening since the original broadcast.[1]
In Jim Henson's Red Book, as transcribed to the internet, the production is referred to as Youth '68; the punctuation does not appear as the onscreen main title, but is used in the closing credits. Studio segments were recorded to video tape on February 13 and 14, 1968.[2]
Credits
Quotes
Quoted passages and phrases are used as central anchoring points throughout the film, serving in an almost moderator-like position between the viewpoints of different interviewees. Since there is no person on-camera conducting the interview footage, these quotes aid in facilitating the juxtaposed ideas into a synthesized commentary. Among those quoted are:
William Blake

Matthew Arnold

Theognis

Maharishi Mahesh Yogi

Alan Watts

Havelock Ellis

Robert Osborn

Aeschylus

The Bible (Philippians 2:12)
Script Pages
Twenty pages from Henson's collage-like script for Youth 68 were reproduced in the Fall 2008 issue of the arts magazine Esopus.
Sources
External links