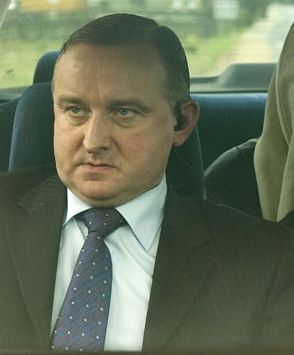 Zbigniew Konopka (b. 1964) is a Polish voice actor who dubbed Cookie Monster on Bawmy się, Sezamku (Play with Me Sesame) and Świat Elmo (Elmo's World). He also dubbed episodic parts in Niezwykłe przygody Berta i Erniego (Bert and Ernie's Great Adventures) and additional voices for the Polish dub of Muppets Most Wanted.
Konopka has been a busy cartoon dubber, notably as the Polish voice of Yogi Bear. He has been heard in Shrek (Lord Farquaad), The Nightmare Before Christmas (the Mayor), Mickey and the Beanstalk (Willie the Giant), Rango (Bad Bill), Samurai Jack (Aku), Iron Man (Nick Fury), Count Duckula (Igor), and assorted Scooby-Doo incarnations (usually as villains).
Live-action dubbing includes Christopher Lee in the Star Wars prequels, Mikael Persbrandt in The Hobbit: The Desolation of Smaug, and minor parts in the Avengers movies and Life of Pi.
External links
Community content is available under
CC-BY-SA
unless otherwise noted.